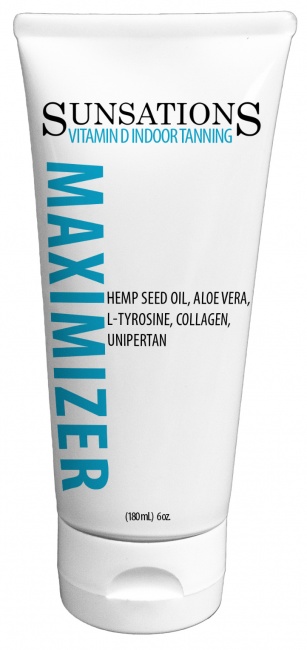 Sunsations Maximizer (6oz.)

Our Price: $15.00



Sunsations Maximizer (6oz.)

Benefits:
-Lotion pump is included free, Sample bottle also available.
-Maximizer will moisturize your skin and Maximizer your tan for a deeper, darker, healthier UV tanning experience.

This product will give you an amazing tan with a fragrance of Vanilla Bean extract (Fragrance smells good and last for a while). We also include mostly natural ingredients to hydrate and moisturize your skin. L-Tyrosine is scientifically proven to maximize your skins ability to make a natural bronze color. We also include in our natural formula Aloe Vera, Collagen, Unipertan, Vitamin E, Allantoin. This product can be used both indoor and outdoor. No mineral oil. No SPF's.


Ingredients:
Main Tanning Active: L-Tyrosine,Unipertan.
Hydration, Moisturizer: Aloe Vera Gel, Collagen, Vitamin E, and Allantoin.


Turn Key Private Label available.
Have your logo or business card on label.