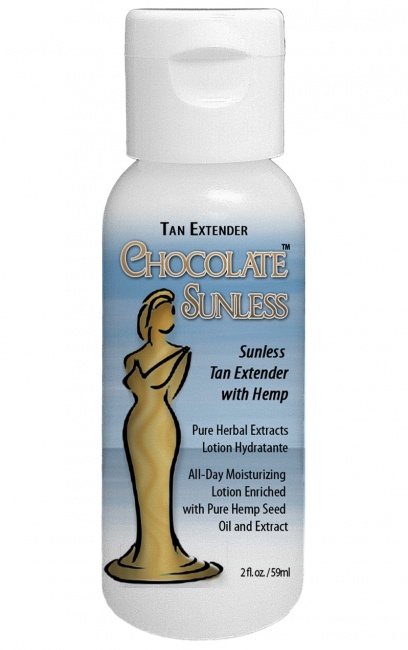 TAN EXTENDER WITH HEMP (2oz.)

Our Price: $5.00



TAN EXTENDER WITH HEMP (2oz.)
All-Day Moisturizing Lotion Enriched with Pure Hemp Seed Oil and Extract

DIRECTIONS:
Smooth lavish amounts over entire body daily.
Appliquer sur tout le corps.

*Reduce the appearance of fine lines and wrinkles.
*Protects skin from free-radical scavengers.
*Your skin will be softer and smoother instantly.
*12 Hour hydration formula.

Sunsations Moisturizer is an all natural product with Shea Butter, Virgin Hemp Seed Oil, Vitamin E, Grapeseed and Chamomile extracts.

INGREDIENTS:
Stabalized Aloe Vera Gel, Propylene Glycol, Isopropyl Palmitate, Stearic Acid, Glyceryl Stearate, Shea Butter, Cetyl Alcohol, Triethanolamine, Glycerine, Dimethicone, Virgin Hemp Seed Oil, Polysorbate 20, Green Tea Extract, Vitamin E, Hyaluronic Acid, Allantoin, Cucumber extract, Grapeseed extract, Calendula extract, Chamomile extract, Sodium PCA, Phenoxyethanol, Hexylene Glycol, Ethylhexylglycerine, Capryl Glycol, Fragrance.