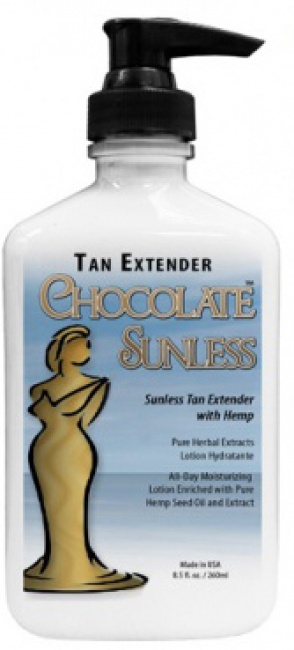 Tan Extender with Hemp *Special Offer*
FREE SAMPLE
Tan Extender With Hemp Oil

Because you logged in today you qualify for these free offer and deals! Here is 1 of 5 great tanning deals and as a manufacturer we can offer you a special, below wholesale price.
(Limited time: one per customer .)


After receiving your ideal tan, no doubt you will want to make it last. Chocolate Sunless Tan Extender's use of natural extracts work to extend the life of your tan.

Keep yourself sexy and looking your best.

Reduce the appearance of fine lines and wrinkles.

Your skin will be softer and smoother instantly.
12 Hour hydration formula.