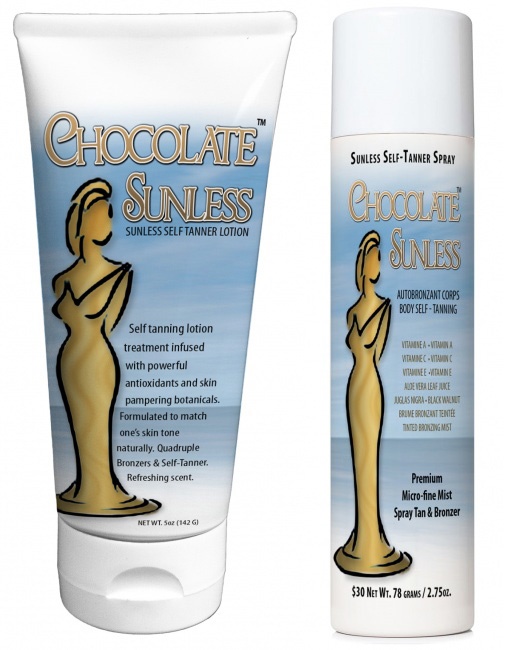 Self Tanner Lotion + Spray Tan In A Can

Our Price: $19.95



Self Tanner Lotion
Natural sugar cane tanning bronzers.

You will see a sexy bronze result in four hours.

Apply Chocolate Sunless to the face, legs, and body and exude the confidence
of a more sexy you.

Spray Tan in a Can
Premium Micro-fine Mist Spray Tan & Bronzer

Splash a little bit of this beauty on your skin and and know you're treating yourself to the very best product available. Satisfy your inner and outer beauty on a daily basis.

Microfine mist with vitamins A, C, & E, aloe vera leaf juice, and black walnut bronzer.